19th May 2020
National Book Tokens and Puffin Big Dreamers Writing COMPETITION
for budding writers aged 6-18. Win up to £200 of National Book Tokens!
Competition closing date 28th May. Click on the image to take you to the information page about it.

---
14th May 2020
Design a Book Token COMPETITION
If you win your book token is printed for each child in the class and worth £10.
Closing date 28th June 2020. Click on the image to take you to the information page about it.
Click on this link to nominate our school to win £5000 to spend on books for the school library
https://www.nationalbooktokens.com/schools
---
8th - 10th May 2020
VE Day 75
As many of you will have already heard it is VE Day on Friday and this would have been the school May Day bank holiday. VE Day stands for 'Victory in Europe Day' which is a celebration of the British Army's victory against Germany in 1945. This day will be marked in lots of different ways.
When VE Day dawns on 8th May 2020 it will be 75 years since the guns fell silent at the end of the war in Europe. Years of carnage and destruction had come to an end and millions of people took to the streets and pubs to celebrate peace, mourn their loved – ones and to hope for the future, but not forgetting those still in conflict until 15th August when it was announced that Japan had surrendered unconditionally to the Allies, effectively ending World War II.
The 75th anniversary will provide our nation, and our friends around the world, with an opportunity to reflect on the enormous sacrifice, courage and determination of people from all walks of life who saw us through this dark and terrifying period.
At 11.00am - There will be a 2 minute silence to remember the declaration of victory and this silence will mark the 75th anniversary of the end of the 2nd World War.
At 2.45pm - The BBC will mark VE75 which will include an extract from Sir Winston Churchhill's victory speech.
In the afternoon - We are being encouraged to hold 1940s style afternoon tea parties at home.
At 8.00pm - There will be the BBCs 'People's celebration' and Katherine Jenkins/Beverley Knight will sing a rendition of the iconic 'We'll Meet Again', by Vera Lynn.
At 9.00pm - The queen will address the nation.
In lou of this we thought you could begin to make some preparations to celebrate at the end of the week.
VE Day activities
Maybe you could get involved in the Tommy in the window campaign. Whilst in lockdown we are being urged to commemorate the occasion from home by displaying a specially designed image of a Second World War soldier in your windows.
You may also like to try making your own British flags or bunting.
---
30th April 2020
Have you heard about Captain Tom Moore?
You might have seen or heard about him on the news. Here's a little bit about him:
Captain Tom Moore recently completed 100 laps of his garden to raise Money for the National Health Service Charities. Captain Moore, a soldier during World War II, wanted to raise £1000 for the charities however he has currently raised over £20m! What a tremendous effort! Well done and thank you Captain Tom. Click here for the Post Office link to download a card you can colour in or you can send a message to him.
---
29th April - LAST DAY for Wormeries competition - send your entries to office.nields@kirkleeseducation.uk
---
29th April - scroll down to read about our Grow Your Own Potatoes click on this link too to find out more about the scheme, there are resources and activities for you to use.
---
17th April 2020
WORMERIES PROJECT LAUNCHED click to be taken directly to the project page.
---
Wormeries 19th March
Wormeries - breaking news! They have arrived
What is a wormery?
A wormery is a place where worms can grow, compost and make more worms.
A wormery will recycle food waste into superb fertilizer for your garden or yard.​
First the tubs had to be prepared... see the slide show and then read on below for some interesting facts and information.
In terms of the photos...
Inside each wormery there is a black tray, that allows water to drain to the bottom, so as not to drown the worms. A sheet of newspaper is laid over this to stop the soil and food falling through.
The worms arrived in some special bedding soil. This was placed in the base of the wormery with some additional compost, to give them a bed to sleep in.
The worms were also given a bit of food to start them off.
For the first few weeks, the worms will explore their new home, before settling down and working their way through the food waste. When they have had a good meal, they like to return to their bedding area to rest! Tiger worms aren't like your normal earthworm.
Once these wormeries are up and running, they will turn our kitchen waste into compost within just a few months.
Unlike most pets, the Tiger Worms can cope with being ignored for long periods of time, so should be quite happy until the school returns to normal!
DID YOU KNOW?
Charles Darwin studied worms for 39 years, and concluded that life on earth would not be possible without them. Mainly because they increase soil fertility so efficiently, but also because they reduce quantities of plant waste.
Fun facts about worms
Charles Darwin called earthworms "the intestines of the soil," since worms can eat up to 75% of their own body weight every day, turning waste into rich and fertile soil. Worms play a crucial role in the environment by breaking down organic matter like leaves and grass into things that plants can use. When they eat, they leave behind castings that are a very valuable type of fertilizer. Here are a few other fun facts about worms that your kids might get a kick out of:
There are over 6,000 different types of earthworms

Worms have no bones or skeletons

Worms do not have ears, a nose or eyes, but do have cells that can detect light

The mouth of a worm is covered by a flap of skin so the worm doesn't swallow everything

Worms have a mouth, but do not breathe through it – it is just for eating

The worm has 5 simple hearts, a stomach, and a gizzard

The gizzard contains tiny rocks and sand that mash up the worm's food, because worms don't have teeth to chew it up

An earthworm can have over 100 segments between its two ends

Each segment has tiny little bristles that help the worm move and hold on to things

All worms have a complete set of both male and female organs on the inside so there are no boy or girl worms
Here's a bit of the history... how and why do we have Tiger Worms?!
The children and staff at school have embraced the recycling schemes we have been running and are very keen to be environmentally a much better school, to reduce our waste and our school's footprint on the world, but also to learn a very important lesson about our role in caring for our world.
We've recently increased our recycling rate by well over 50% through increased council recycling collections and a range of TerraCycle recycling schemes. These TerraCycle schemes turn plastic like pens, toothbrushes and crisp packets into plastic pellets, which can be used to make durable plastic products like our new picnic benches, which the school installed last summer.
Our head of catering Anna spoke to Karen, an Environmental Engineer from our PTFA, and asked about composting on site.
Karen has had a wormery for 10 years and her boys (in Reception and Yr 3) love going to see the tiger worms. They've taken the worms into school and nursery and the children have always loved seeing them, so she looked into larger scale wormeries.
A recent study by The Waste and Resources Action Programme (WRAP) revealed that the average primary school in England, produced 72g of food waste per pupil, per day.
We have 140 pupils receiving our school meals, although 205 pupils in total, so our daily food waste could be well over 10kg per day! In the study, half of this was found to be fruit and veg.
Karen spoke to our local councillors about the school's recycling efforts and desire to buy some wormeries, this conversation resulted in Nields School being given enough money from the councillors, to buy some wormies.
After discussions with wormery companies, and after looking at the water content of some of the food waste, it was decided that we needed a variety of composting systems to deal with the amount of waste produced at Nields School. So in February, we ordered 5 wormeries and 3 special compost bins.
The 5 wormeries will sit outside the Dining room, to take some of the day's waste (one per day).
Plus we have two anaerobic digesters and a hot bin to take the wetter left-over food and scraps.
Once these are all set up, this should take all of our kitchen waste from the kitchen and peelings from the classroom snacks too, converting it all into great compost we can use on our allotment.
Some of the classes met the worms when they arrived. We are looking forward to introducing the rest of the school to the worms when classes resume.

29th April
Here are some useful links to find out all about Potatoes sent to us by Mrs Hill
For lesson support materials about potatoes, visit www.growyourownpotatoes.org.uk For free resources, teaching about where food comes from, cooking & healthy eating, visit: www.foodafactoflife.org.uk
I hope that you are safe and well and by now have got into a routine for home schooling that is working well for everyone.

Rain is forecast for this week and much needed too for the garden. If you are looking after them, your potato plants should be thriving, so make sure they are topped up with plenty of soil to grow in, and plenty of water to stop them drying up when it's hot.

Over the next 8 weeks, on the run up to harvesting, I will be sharing with you a selection of resources and activities that pupils can do at home. You can also follow the top tips on your GYOP poster to make sure you get the best from your growing crop.
Are your potato plants being home-schooled too?
Not long after planting your potatoes for this years project, schools were forced to close indefinately due to COVID-19. We know, through the GYOP twitter, that while these closures are in place: some potato plants have gone home with pupils or teachers, while some caretakers are helping out keeping them watered and topped up with soil, how are your growing plants being cared for?
Please take a few minutes to complete this quick survey and let us know. Closing date Friday 8 May 2020.
Potato resources suitable for home learning
With schools closed and children learning from home, we appreciate that it's not possible for all pupils to be directly involved in the growing process of your schools potatoes but there are lots of resources available that can help you keep them included.
Here are a few links you might find useful to help educate pupils at home all about potatoes.
I hope you find these suggestions helpful to share with your pupils and remember to take the survey before Friday 8 May.
Sue
GYOP Team
---
Potato Planting update from Alice 19th May
Unfortunately the class 1 potato plant is no longer as it was only supposed to last 7 weeks. Alice created a poster showing the final details of the plant. And amazingly we grew some potatoes!! ​
Potato Planting 6th March
3rd April 2020 - Thank you to Alice for keeping us up to date with her potato plant, she is looking after it really well. Keep up the good work!

(This photo published with permission from her mum).
10th April 2020 - This is the one from the EYU that Mrs Raynor brought out into the sunshine.
Our Key Stage 1 and Early Years children are all learning about growing potatoes. They have joined in a national campaign to see children learning about growing food. This week the children planted their potatoes in the sensory garden and the early years playground. They will need to look after their potatoes until June, when we can harvest them. We are all hoping for a bumper crop that will feed all the children in their classes!
World Book Day 5th March
OUR NEW LIBRARY!
The slideshow below shows before and after the transformation...
World Book Day 5th March
Pupils enjoy new school library thanks to the Blockage Free Challenge
On World Book Day 2020, Nields School officially opened their brand new library. Funded entirely by a very generous grant from Yorkshire Water, Nields School Library is now a vibrant, colourful and enticing place, but also a calming environment for children to get lost in a book.The library has been significantly upgraded after the school successfully applied for funding through Yorkshire Water's 'Blockage Free Challenge' community fund.
The fund was awarded to Huddersfield (postcodes HD8, HD6, HD7 and HD9) after Yorkshire Water ran a competition for which area could reduce sewer blockages the most in a month. Huddersfield saw the biggest reduction compared to the other hotspot zones of Leeds, Wakefield and Sheffield. These areas are Yorkshire's sewer blockage hotspots where we see unparalleled blockages caused by wet wipes, sanitary items, fat and grease. At the start of the competition, Yorkshire Water cleaned miles of sewers in each of the areas and challenged the communities to change their habits to help keep them blockage free.
To help encourage residents to help, Yorkshire Water offered a £40,000 community prize fund for the winning area which local community groups and charities could apply to for funding. The new library at Nields School was solely funded by the fund and has given pupils a vibrant, colourful and enticing new library that still allows children to experience a calming environment to get lost in a book.
Chelsea McGrory, Campaigns Manager for Yorkshire Water said: "It was great to see the amazing new library and the difference this has made to pupils at the school. I'd like to thank everyone in our top sewer blockage hotspots for their champion efforts in reducing blockages and it's nice to see us spending the money we'd normally spend clearing blockages on vital community projects."
The children have loved watching the transformation take place, as the money has been spent gradually over the past 6 months and put together in the spare time of out PTFA volunteers.
The PTFA said "Yorkshire Water's generosity has allowed us to buy some very nice furniture, cushions, beanbag and rugs. We have also had bespoke artwork, including a book entrance designed, created and painted, a bespoke window design and some amazing vinyls printed for us, with the help of some very talented parents and local businesses."
The Yorkshire Water representative, Chelsea McGrory said "thank you for showing me round your amazing school library". She was very impressed with the way the money had been spent and how excited the pupils were to spend time in the new library.
This new library at Nields School is already making a difference for the pupils, who eagerly look forward to their class time in the library.
Quote from our headmaster Mr Leigh Brown:
"Reading is so important to the development of the young mind and our new library is the perfect place for our children to hopefully begin their life-long relationship with books. Our PTFA have done an amazing job and our pupils now have the library they deserve!"
RECYCLING UPDATE 5th February 2020
Nields school started a PEN RECYCLING scheme just over a year ago, which has seen an amazing 3,500 pens sent off for recycling rather than sent to our council incinerator. Here's an article that was put in the paper a year ago.
https://www.examinerlive.co.uk/news/west-yorkshire-news/gallery/pictures-happiest-news-huddersfield-week-15855373
We have sent off two very large (15kg) boxes of pens and have a third nearly ready to go.
Through Terracycle we now also collect CRISP PACKETS, BREAD BAGS, PERSONAL CARE & BEAUTY PRODUCTS and ORAL CARE products! We have also started to collect SNACK WRAPPERS and nearly have enough to send off.
Our focus on recycling has also resulted in the school requesting a 100% increase in recycling bin capacity for our cardboard waste, as we were having to bin half of it due to the small recycling bins we were given by the council!
| | | |
| --- | --- | --- |
| Free Recycling Programme | Units Collected | Points Earned |
| The Crisp Packet Recycling Scheme | 5,832 | 5,832 |
| The Bread Bag Recycling Programme | 1,046 | 1,046 |
| The Personal Care and Beauty Recycling Programme | 176 | 352 |
| The Writing Instruments Recycling Programme | 3,576 | 3,576 |
| The Colgate® Oral Care Recycling Programme | 602 | 1,283 |
Each TerraCycle point can be converted into cash, with 1 point being 1p.... so we currently have over £120 stored in our recycling account, which we plan to spend on items for the allotment.
To find out more about recycling please look at the links below
https://www.terracycle.com/en-GB/about-terracycle/drop_off_locations
https://www.terracycle.com/en-GB/brigades
Also, the local councillors have just given the school a grant to buy a series of wormeries too, to recycle our kitchen waste into compost to use on our allotment, so this is our latest recycling scheme!
update from Mrs Karen Hill (School Governor) 5th February 2020
---
Anti-bullying Week
11th-15th November
The children and staff wore odd socks to celebrate what makes us all unique and they also did activities in their classroom and had assemblies on the subject.
Our focus was on how to support each other and how to deal with any issues they may be experiencing and how to support everyone in school.
Click on this link for more information: https://www.bullying.co.uk/
Children In Need
Non-uniform day
Thank you all for your donations, we raised an incredible
£185.50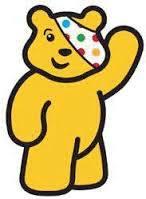 11th November 2019
Remembrance Day
Thank you to everyone who baked and bought buns after school today, £105 was raised.
This will be added to the money raised from selling the poppy merchandise and handed over to the Poppy Appeal.
Thank you for your continued support.
25th October 2019
As a treat for all the children in school today to bring the first half term to an end,
Rhiannon Cowling (a falconer) from SMJ Falconry brought into school a Barn Owl, a White Faced Owl, a Kestrel and a Peregrine.
Children and staff learnt a lot of facts about the birds, it was a fantastic experience for everyone to be up close with the birds. A big thank you to Rhianna, it was a great afternoon.
To find out more about SMJ Falconry click on this link.
24th October 2019
A special assembly was held today to say good bye, good luck and thank you to Mrs Julie Melkowski who is leaving as she is retiring and also to Mrs Nicola Bullock who is leaving to start a new job as a teaching assistant.
Cards, balloons and gifts were presented to them by the children.
We wish them both all the very best for the future.
OCTOBER 2019
On Friday 11th October, Nields Harvest Festival took place at St James Church, Slaithwaite.
Children from classes 1 to 6 took part with recitals and singing.
A big thank you for all the produce kindly given which will go to the Huddersfield Welcome Centre who help local families and individuals in crisis with food and other essential items.
September 2019
On Monday 23rd September a group of professional musicians came in to school to work with our year 4 and 5 children. The sessions covered the different types of instruments being played (clarinet, violin, viola, piano and voice) as well as listening to a variety of different types of music ranging from classical to the Flintstones theme tune. They also learnt about the composer Haydn Wood who was born in Slaithwaite on the 25th March 1882 at the Lewisham Hotel, Station Road, Slaithwaite. This building no longer exists and there is a plaque on the wall which commemorates that he lived on Station Road. He was the son of Mr & Mrs Clement Wood and came from a very musical family. His great niece was one of the performers.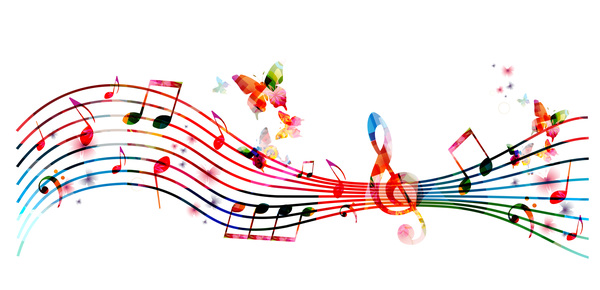 Violinists were Marjorie Cullerne, Haydn Wood's great-niece, and Susan Marshall; clarinet Lyn Maitland; viola Christine Hoare; 'cello Alison Glendinning.
Both children and staff thoroughly enjoyed the sessions and we very much hope to have the group back at a later date so that more children can hear live music in the school setting. We extend our thanks to all those involved and look forward to seeing them again.
JULY 2019
Our Headteacher Wendy Mulligan has retired after
17 years at our School...
Mrs Mulligan has worked hard alongside the dedicated staff throughout the years to ensure the school has maintained its good ratings from Ofsted.
The school held an emotional farewell assembly where gifts and cards were given and past staff and friends of the school attended to wish her well in her retirement.
*******
Think it true to say as well that Mrs Mulligan was quite overwhelmed by all the gifts, cards and good wishes she received from staff, children and their families too.
'Enjoy your Retirement Mrs Mulligan'
from everyone past and present at Nields.
June 7th - Official Opening of the Trim Trail
An invitation was sent out to parents, governors, sponsors, donors and friends of Nields School to attend the Official Opening of the new Trim Trail.
The PSFA have worked hard over the past 12 months organising events etc to raise the money to purchase the Trim Trail.
Due to the weather, the refreshment stall was held in the hall. The PSFA are very appreciative of the donations of cakes, buns etc made on the day.
Following this, everyone assembled outside in the rain, Wendy Mulligan and Emily McAllister made speeches on behalf of all of the PSFA thanking everyone for their generosity of time given to the cause by all those involved and for the generous donations made by groups and businesses associated with school. Without it this great addition to our school would not have been possible.
Here are a few photos from the day...
Also check out the PSFA 2018/2019 News page with more details.
Friday 12th April 2019 - Mr Aidan Blackburn moves on to pastures new...
A sad day for us all here at Nields when we said goodbye to a well-respected super teacher. It was a day to remember though as we had a special visit from Terry the Terrier and Matthew Barker from Mr Blackburn's beloved Huddersfield Town to help us all say THANK YOU, GOOD BYE and GOOD LUCK.
We are very sorry to lose him and it was a day of mixed emotions for us all. We wish him well as he pursues his career and becomes
Head Teacher at
St John's CofE (C) Infant School in Dewsbury.
The picture shows him with the children wearing the Premier League Primary Stars Kit which he applied for last year, Terry, Matthew and Mrs Mulligan.
Gifts, balloons and cards made by the pupils were also presented to Mr Blackburn.
Times Table Rockstars
On Wednesday 13th March two children from Year 4 and two from Year 5 were invited to take part in a competition against children from other schools, mainly located in the Colne Valley. The event took place at Luck Lane Primary School in Paddock and saw some very impressive performances! Well done to all those who took part.
Remember to play 'Studio' to move up the leaderboard and to improve your status; there are plans for similar events in the future!
Times table rockstars is something that is used in school to help children with their times tables. it is something they can access at home too. Visit
https://ttrockstars.com
to see what it is all about.
11th November
Remembrance Day
Here are some photographs of the many poppy displays in
St James' Church Slaithwaite.
Children from Nields have contributed by making
their own poppies, and some children have written poems. These are seen in the top left and right photographs.
The church is open Saturday 3rd and 10th, also Sunday 11th between
1-4 p.m. should you wish to go and see the displays.
For more information about the forthcoming Brass Band concert on Friday 9th November and the church service on Sunday 11th November check out the church facebook page https://en-gb.facebook.com/stjamesslaithwaite/
---
24th October Harvest Assembly
We very much appreciate your kind donations to our Harvest Assembly presented by Revd Martin Lowles. This year we are supporting Huddersfield Welcome Centre who provide support to families who are struggling to feed their children, adults in crisis and people who are desperate for support.
Should you wish to make further contributions please click on the link for more information.
---
28th September 2018
Macmillan Cancer Support
World's biggest Coffee Morning
Thank you for your support school raised £211.90.
---
LATEST FUNDRAISING
TERRACYCLE
This is so easy to do, TerraCycle's Writing Instruments Brigade takes used writing instruments and turns them into useful products. Participating in this is free.
We are collecting pens and pen caps, mechanical pencils, markers and marker caps, permanent markers and permanent marker caps.
All you have to do is bring them into school after the holidays, so why not take the opportunity to have a clear out now.
Visit https://www.terracycle.co.uk/en-GB/ for more information.
~~~~~~~~~~~~~~~~~~~~~~~~~
SHE MUST BE MAD!
AM I CRAZY?
Mrs Dani Morgan, our year 5 teacher is going to carry out a 4 day challenge in the French Alps this summer. She is aiming to cycle the Courchevel Tour de France mountain ascent, climb the Croix du Verdon via Ferrata, swim 5 km and walk over the mountain between Meribel and Courchevel (sleeping on the tops!). She is raising funds to go towards developing our outdoor areas. A letter has been sent out to all parents about this, and you can donate, share and see all the details on https://www.justgiving.com/crowdfunding/nieldschallenge.
Events. . .
Local rap artist and author, Donavan Christoper - aka D.C. aka RAPPAMAN
22nd June 2018
Years 4 and 5 had a very special lesson today with RAPPAMAN!
They heard raps from his books, they wrote their own personal raps about themselves and some children recited them too. It was a fantastic experience for everyone involved.
Children have followed this up with quotes and letters to D.C. about their sessions and these will be sent to D.C. and Olivia Barnden (Kirklees Library Services).
A scrap book of the visit will soon be available to view in school.
Here he is at the end of the sessions with the children.
(Thank you to the Huddersfield Examiner for their article about this very special day.)
Olivia Barnden of Kirklees Library Services accompanied D.C. and this is what she had to say about the visit
"To tie-in with Nields School's ongoing ethos and current focus- RESPECT, they had a visit on Friday from Donavan Christopher…aka Rappaman! Local rap artist Donavan is currently working with Kirklees Libraries on a project promoting self-belief and respect with year 9 students. To add another dimension to the project, the libraries have wanted to include some younger students, so when they heard about all the work Nields have been doing; it seemed like a perfect fit. Nields certainly put the work in, spending time in the days leading up to the event sharing Rappaman's raps with the classes he was visiting (years 4 and 5) and others in the school too. As Donavan entered the playground, he met with cheers from the children who all recognised him from his books and rushed over, excited to meet him. – Donavan commented later that he 'felt like David Beckham' when he came in! The enthusiasm continued into the classroom, with pupils engaging with Donavan and his energetic style, each producing, and many performing, their very own Alpha Raps.
Kirklees Librarian Olivia, was delighted with how well the visit had gone and commented that "It makes it all worthwhile when you see not just how well the students engage with an author (which they did- brilliantly!), but also that the whole school have been caught up in the excitement, with the teachers and teaching assistants preparing the students beforehand, taking an active role in the sessions, then planning follow up work. This is how we'd love all visits to be."
The motto of Nields School is "Reach for the stars and fly to the moon!"- the children were so excited after the visit…I think some of them just might!"
To find out more about our VIP please visit https://www.rappaman.com/donavan-christoper-bio
These are his books:=
Donavan Christopher is RAPPAMAN
RAPPAMAN TO THE RESCUE
RAPPAMAN MUST BE RED ALL OVER